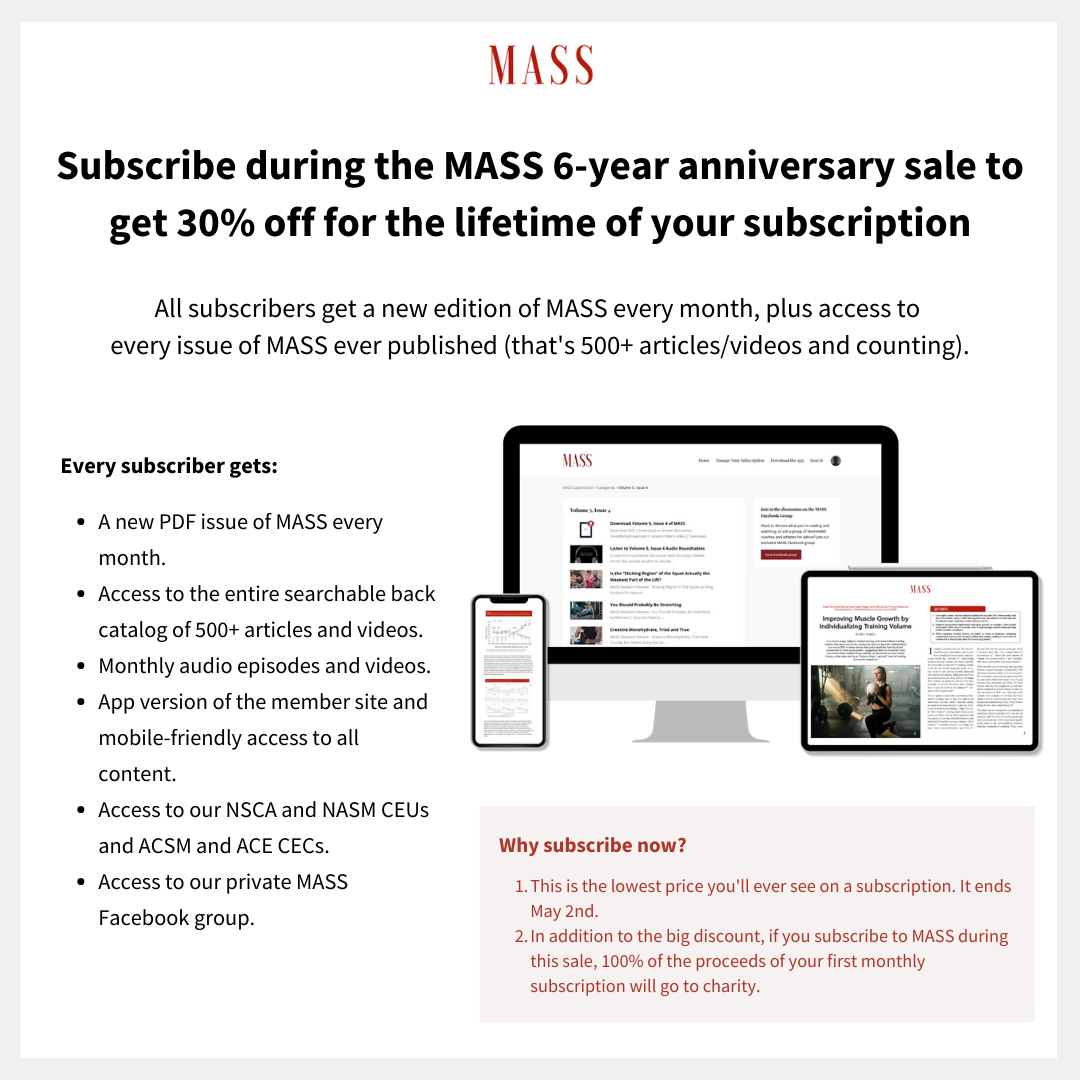 PhD x MASS
This spring marks the 6th birthday of MASS, the monthly academic digest journal written by my friends Greg Nuckols, Eric Helms, and Mike Zourdos. Each month, they sift through hundreds of journals and thousands of studies to handpick the cutting-edge research that's most relevant to you, and will help you build muscle, gain strength, and get leaner. 
They're offering 30% off all subscriptions this week, and I wanted to sweeten the deal. If you buy a discounted yearly subscription to MASS using the links below, I'll throw in $250 of PeakHD programming for free!
What You'll Get
In addition to a year of MASS, you'll receive these courses for free:
Ready to Get Started?
Click the button below to sign up for MASS!