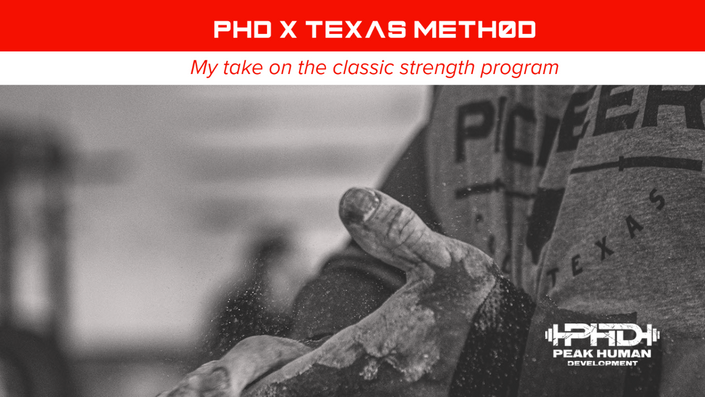 PhD X Texas Method
My favorite strength program
Take a Tried-And-True Method to the Next Level
With TWO Full-Length Training Programs
The Texas Method is one of the most tried-and-true strength programs you can run. It's also the first program I ran as a powerlifter — and I did so with great success.
But, like any cookie-cutter program, the Texas Method isn't perfect. Because it's designed to be used by everyone (beginner, intermediate and advanced lifters alike), it's not a perfect method for anyone.
PhD X Texas is different.
I've designed this course in the same way I designed Unf*ck Your Program: to teach you how to program for yourself and your own goals. The 12-week course walks you through the basics of the traditional Texas method, and builds on that. You'll learn how to:
Use a variety of training styles
Customize accessory work to build size and strength simultaneously
Autoregulate volume and intensity, so you'll never have another bad training session
Choose movements that fit your body and your goals
Set new personal records — stress-free
This is the best programs I've ever written, and I hope you'll give it the shot it deserves. If you put in the time and effort, you'll achieve mind-blowing results.
What You Get
A 16-Week Introductory Program
A 12-Week Advanced Program
Flexible Assistance Work
A Full 30 Minutes of Exclusive Video Content
Course Curriculum
Download the Program
Available in days
days after you enroll
About the Program
Available in days
days after you enroll
How to Use the Program
Available in days
days after you enroll
As I enter the second half of my career as a strength athlete (the bigger half), I'm more dedicated than ever before to excelling as a coach. Every person who follows my programming helps in that regard, and I want to help, too — so if you have any questions or concerns, don't hesitate to email me.
Your Instructor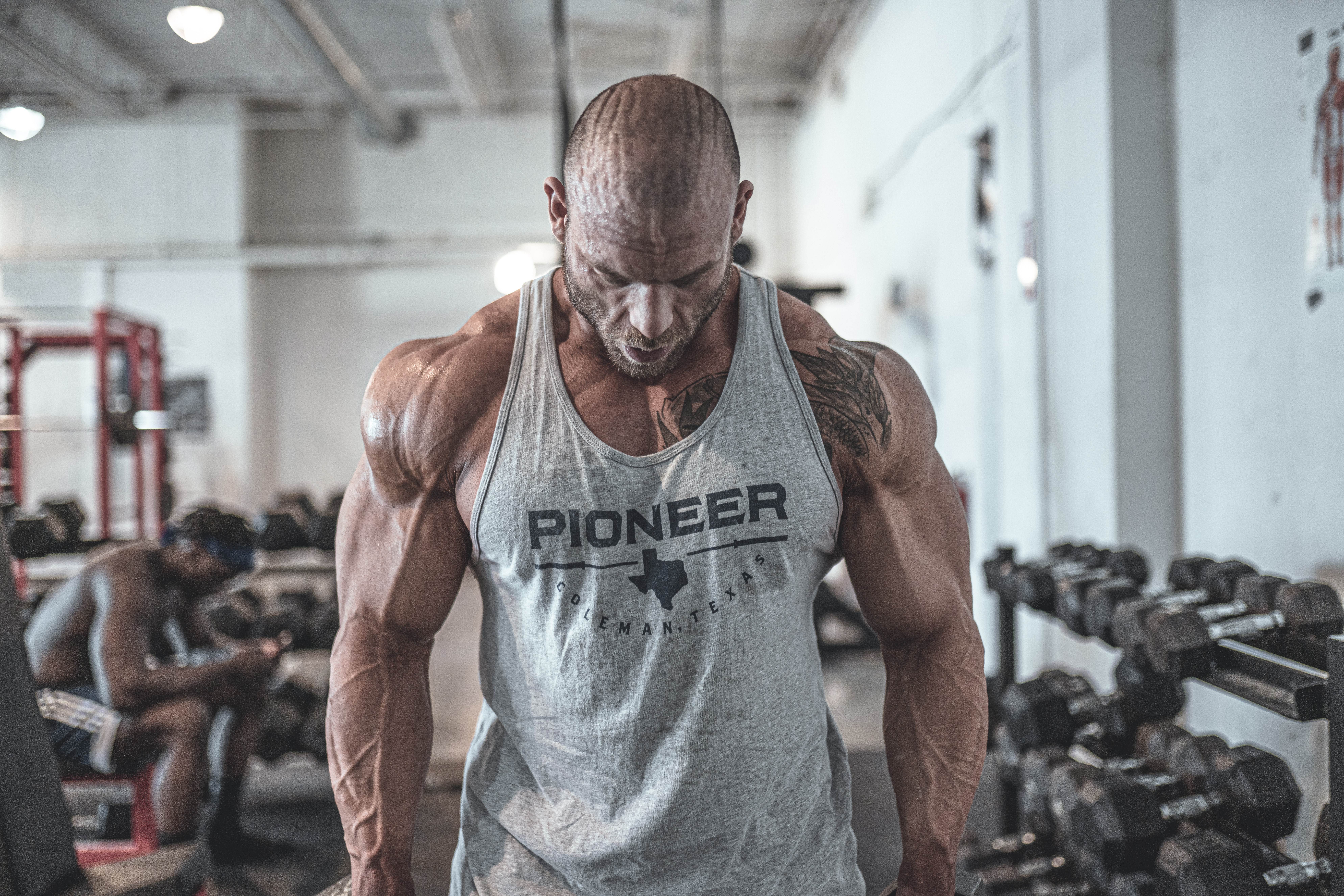 I have been competing in strength sports for nine years.
In 2015 I became the first 83-kilo drug-free lifter to deadlift 700 pounds in competition.
In 2016 I won best overall lifter at Boss of Bosses 3. The following year I won best overall lifter at the US Open, and set the all-time, all-federation world record total of 2,039 at 198 pounds.
In 2018 I earned my PhD in the history of strength and physique development from the University of Texas at Austin.
In 2021 I earned my IFBB pro card at the USA Championships in the superheavyweight division.
My next goals are to compete at the Mr. Olympia bodybuilding contest and total over 2300 pounds in powerlifting.