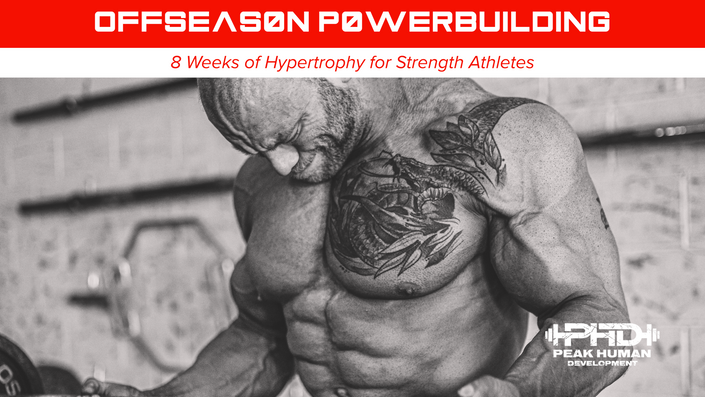 Offseason Powerbuilding is all about adding quality muscle, as fast as possible, while building strength in the squat, bench, and deadlift.
This program uses a combination of modern strength programming methods and bodybuilding torture: you'll find autoregulated sets, myo-reps, supersets, and some killer finishers all designed to help you reach your goals.
As you might imagine, it's not easy: you'll have to put in maximum effort if you want maximum results.
The careful combination of training methods will allow you to build size without sacrificing your strength or adding "sloppy" weight (read: you won't get fat on this program).

This is a four-day program that follows a traditional training split:
Day 1: Squat & Legs
Day 2: Heavy Bench & Chest/Shoulders
Day 3: Deadlift & Back
Day 4: Light Bench & Arms
A spreadsheet editor like Microsoft Excel is required to use this program.
Scroll down to view the course contents and enroll.
Your Instructor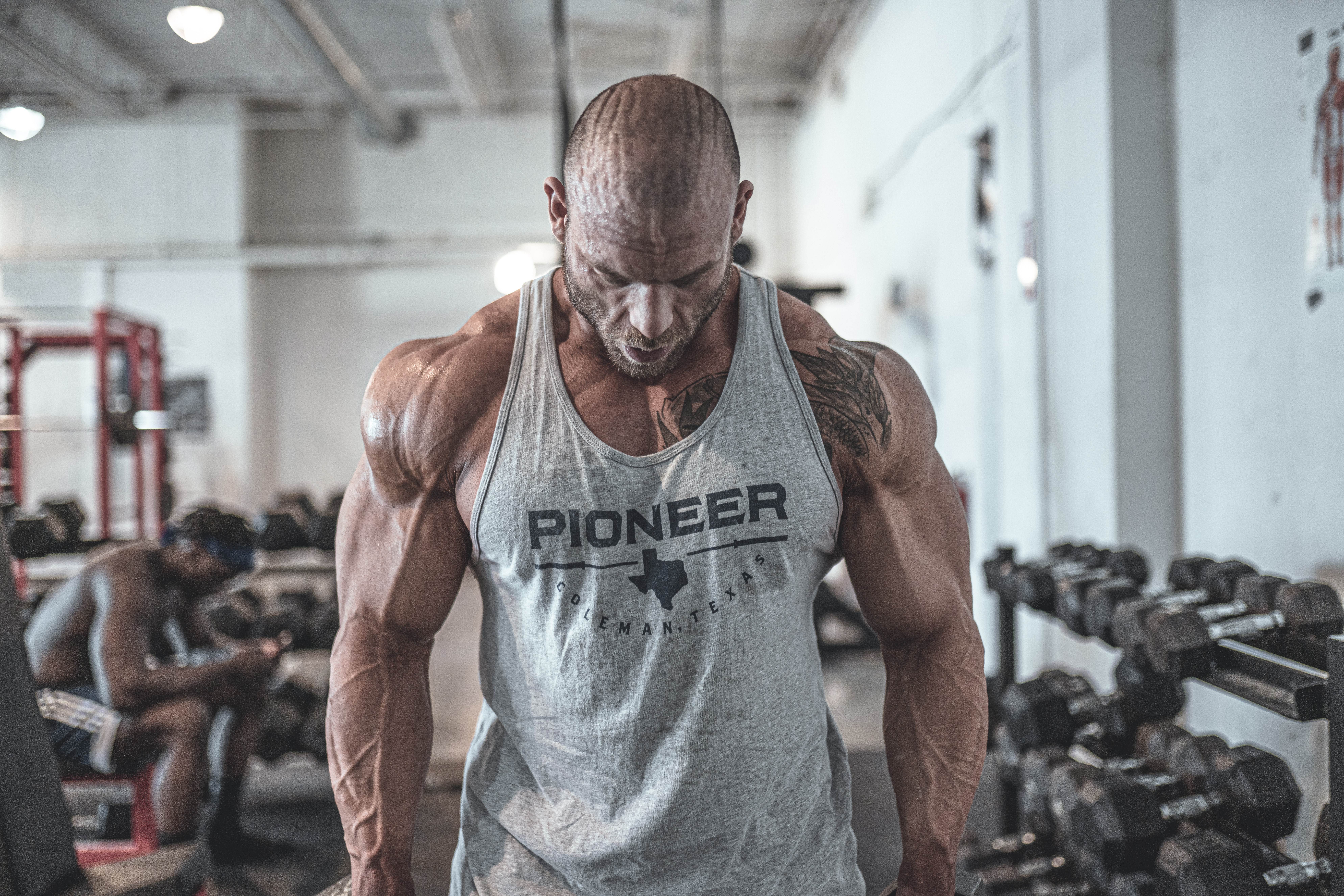 I have been competing in strength sports for nine years.
In 2015 I became the first 83-kilo drug-free lifter to deadlift 700 pounds in competition.
In 2016 I won best overall lifter at Boss of Bosses 3. The following year I won best overall lifter at the US Open, and set the all-time, all-federation world record total of 2,039 at 198 pounds.
In 2018 I earned my PhD in the history of strength and physique development from the University of Texas at Austin.
In 2021 I earned my IFBB pro card at the USA Championships in the superheavyweight division.
My next goals are to compete at the Mr. Olympia bodybuilding contest and total over 2300 pounds in powerlifting.
Course Curriculum
Core Content
Available in days
days after you enroll
References
Available in days
days after you enroll
Get Help
Available in days
days after you enroll