Hey guys, you might remember my promotion last year about MASS – the academic digest journal written by my friends Greg Nuckols, Eric Helms, and Mike Zourdos. The guys are celebrating their second anniversary today with their biggest sale ever. Because I know that UYP works even better when you understand the theory behind the method, I want to sweeten the deal.
For the next 12 hours ONLY, if you buy a yearly or lifetime subscription to MASS, you'll receive also receive FREE lifetime enrollment in the full Holiday Bundle course, which includes Unf*ck Your Program and the 12-Week Powerbuilding Program (and more).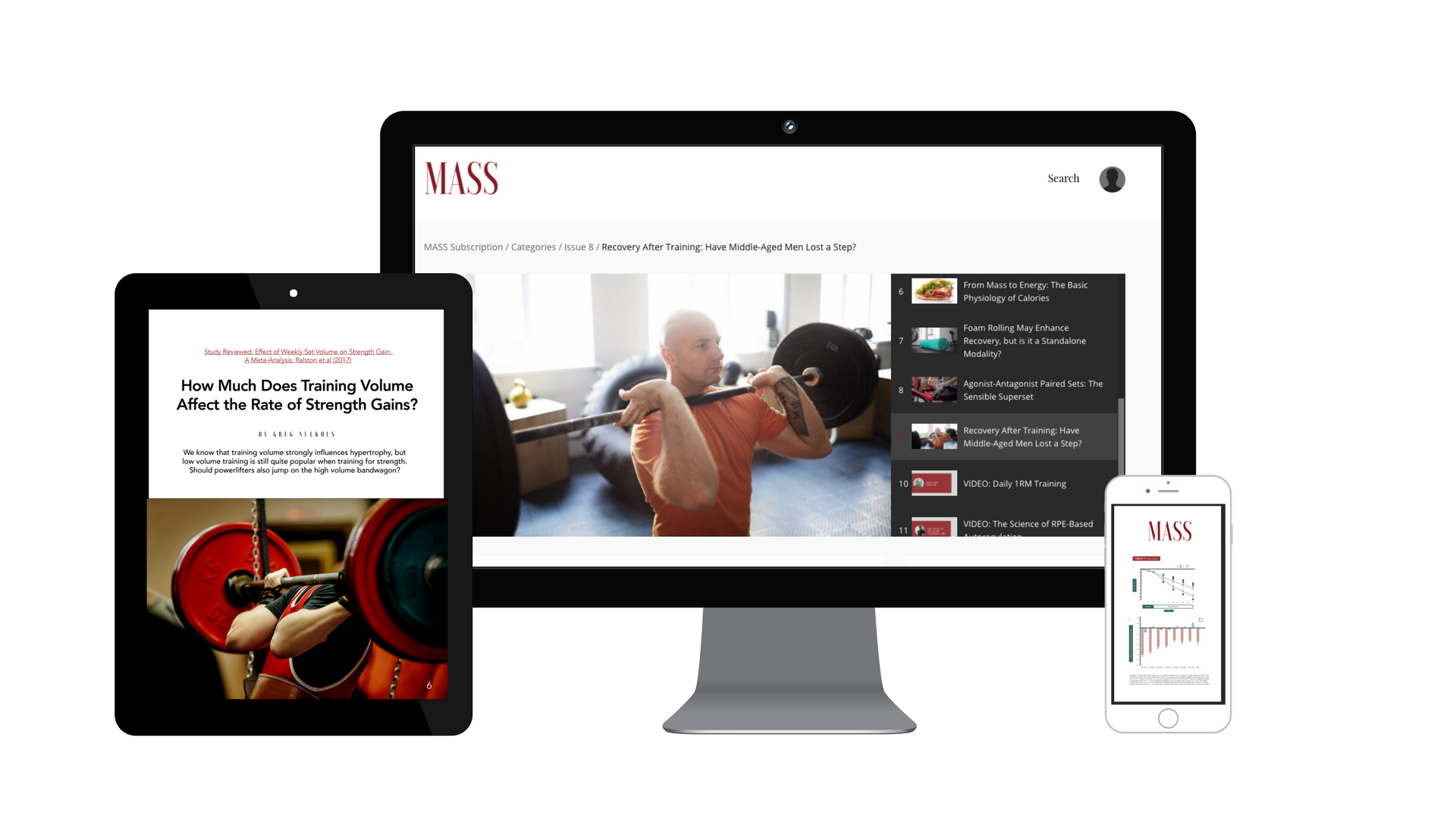 Want in? Here's what you need to do:
Make sure you're enrolled in the free intermediate program (if you're not enrolled, you can get in my clicking here).
Purchase a yearly subscription to MASS by clicking here OR purchase a lifetime subscription here. (The deal is not valid on monthly subscriptions.)
Send me your receipt from MASS and your order number so that I have proof of purchase by clicking here.
That's it! Just make sure you use the links above, so that the guys and I can keep track of your subscriptions. This deal is only valid for current members of my free intermediate program and for 12 hours only.
I hope you enjoy MASS – it's just one more way you can Think Strong!
Ben